Care Academy is proud to be an associate of TOTUM PRO and be able to offer this card to eligible learners
TOTUM PRO Student Discount Card
That's right! At Care Academy, we've partnered with TOTUM PRO (The #1 UK Student Discount Card) and our RQF Diploma students are now eligible for a
TOTUM card
TOTUM PRO is for professional learners and includes fantastic discounts and offers from a huge range of high street and online brands. Prices start from £14.99 per year.
TOTUM PRO offers in-store and online discounts, along with coupons and vouchers.
There are literally hundreds of brand to choose from, with discounts falling into categories of:
Fashion
Home and Garden
Health and Fitness
Music and Technology
Entertainment
Travel
Beauty
and much more! For a full list,
click here
.
Local shops may also accept this card as valid student ID for advertised student discounts.
Click here to get your TOTUM PRO card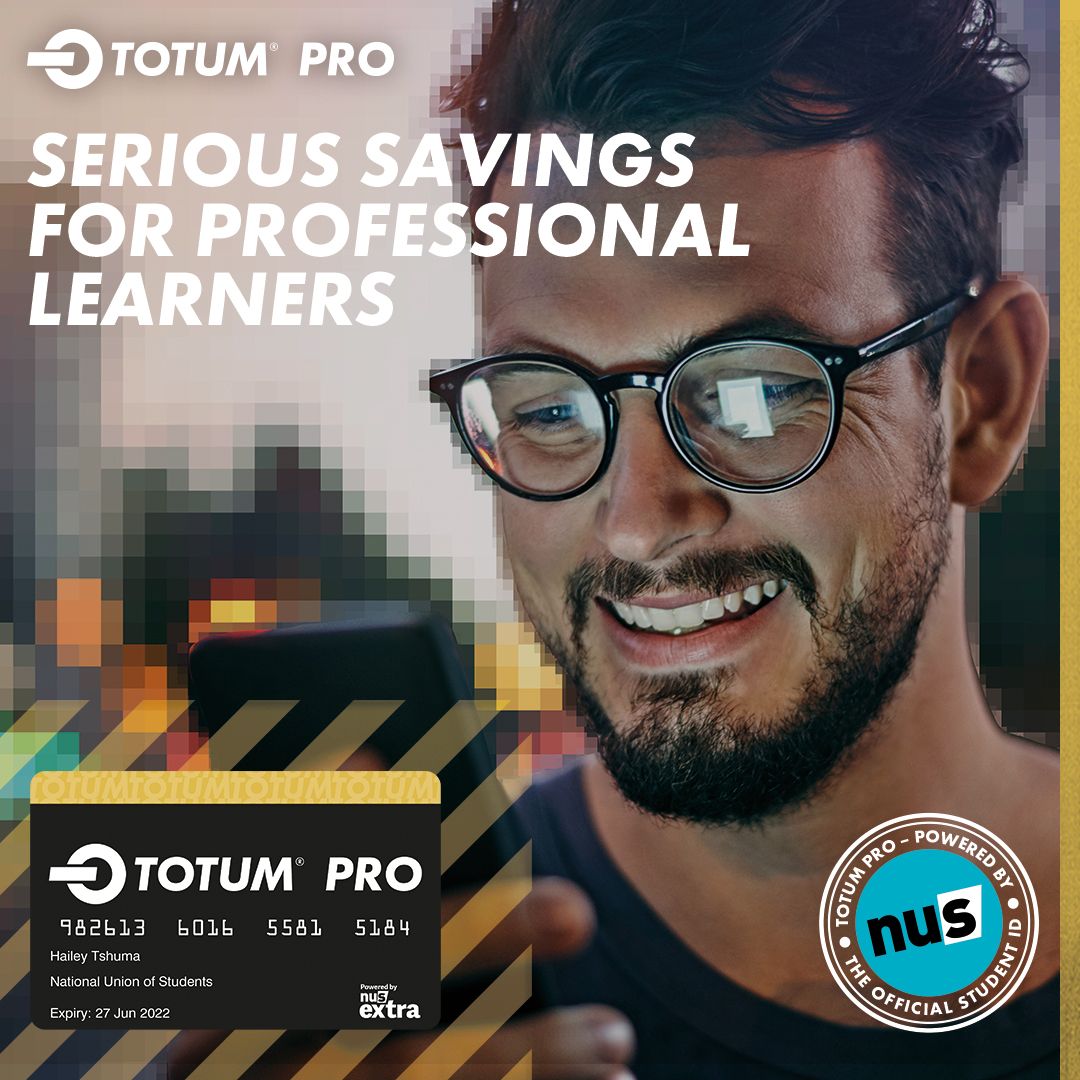 Only our learners on the following courses are eligible for a TOTUM PRO card:
Level 2 Diploma in Care
Level 3 Diploma in Adult Care
Level 5 Diploma in Leadership and Management in Adult Care
Eligible learners will receive information when they start their programme.
Eligible learners who started their learning with us prior to May 2020 will be contacted by us so that everyone has the same access to this brilliant opportunity.
Click here to get your TOTUM PRO card
When you get accepted to one of the eligible courses, you will be given information about how to get a TOTUM card.
Learners who are already on an eligible course will be contacted in the coming weeks with information about how they can get a TOTUM card.
Click here to get your TOTUM PRO card
What if I have a problem?
Check out the instructions for creating your account above, and if you have any issues, you will need to get hold of the TOTUM team who will be able to help you:
.
Please do not contact Care Academy with issues relating to a TOTUM PRO card as we will be unable to help you.
Click here to get your TOTUM PRO card
Care Academy is proud to be an associate of TOTUM PRO and be able to offer this card to eligible learners